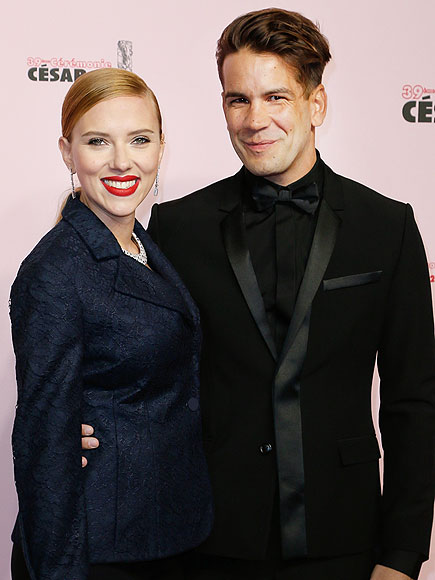 Surprise: Scarlett Johansson and Romain Dauriac are newlyweds!
A clerk for Granite County confirms to PEOPLE that the couple married Oct. 1 in Philipsburg, Montana.
Rumors that the stars had secretly tied the knot began when a report surfaced over the weekend that the new parents quietly exchanged vows after welcoming their first child, daughter Rose Dorothy, in September. News of their nuptials comes just after the actress was spotted earlier this month wearing what was speculated to be a wedding band at a fundraiser for Hurricane Sandy victims.
A rep for Johansson declined to comment.
"They kept the wedding a big secret because they both wanted privacy," a source told the New York Post, adding that the ceremony was held in the States.