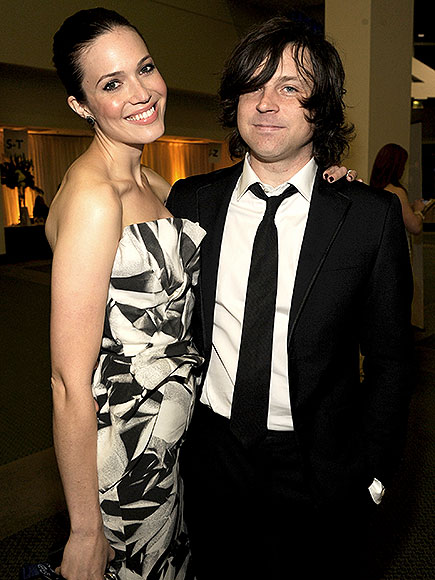 It's over for Mandy Moore and Ryan Adams.
Nearly six years after the duo tied the knot, Adams, 40, filed for divorce from Moore, 30, PEOPLE confirms.
The duo pulled off an under-the-radar wedding in March 2009 in Savannah, Georgia, just four weeks after announcing their engagement.
Last March, the couple presented a united – and goofy – front as they celebrated their fifth anniversary with pals including Minka Kelly.
"Celebrating love w the greatest friends and family last night. Feeling incredibly grateful today," Moore wrote on her Instagram page, captioning a shot that featured the men in '50s attire and the women donning funny hats.
The week prior, Moore shared a photo of their marriage certificate. "The best five years…." she wrote.
The couple, who collaborated on his self-titled album last year, have always been private about their relationship.
Explaining why he cut an interview short last fall after being asked about Moore, Adam explained: "I'm a private person and I'll be a gentleman and say I'm not talking about my marriage ever. I'll never talk about it. Ever."