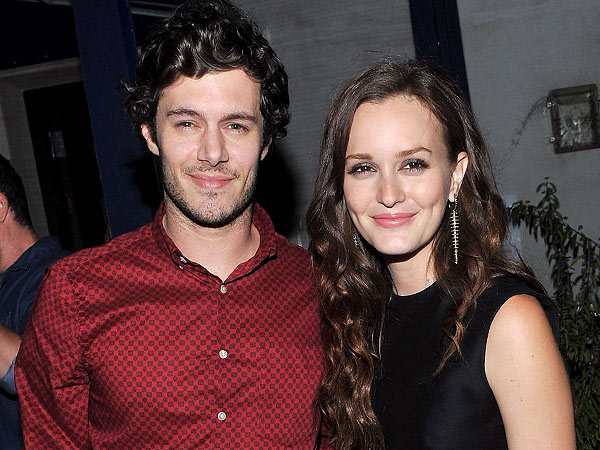 They're getting married!
Leighton Meester and Adam Brody are engaged, PEOPLE has confirmed.
The former Gossip Girl actress, 27, and the former The O.C. star, 33, whom sources confirmed were dating earlier this year, have been notoriously hush-hush about their relationship.
Though they make a point to keep a low profile, the couple were spotted having dinner with another friend in Venice, Calif., in February at local Mexican restaurant La Fiesta Brava.
As the couple left the restaurant, "Adam put his arm around Leighton and the two smiled at each other while she snuggled into his chest before the trio headed out," an onlooker told PEOPLE.
The pair worked together on the 2011 film The Oranges.
In 2010, Meester spoke about her "really hard" split from Sebastian Stan, saying, "I was really sad when it ended, but that's what taught me a lot about myself and love and life – and that's good."
Brody famously split with costar Rachel Bilson in 2006. "It was a typical romance and they just grew apart," a source told PEOPLE at the time.