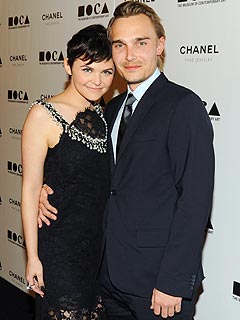 Big Love star Ginnifer Goodwin has some big news: She's engaged to her boyfriend Joey Kern.
"We couldn't be happier than to celebrate our engagement over the holidays with our families," the couple tells PEOPLE.
Goodwin, 32, and Kern, 34, have been dating for two years after being set up by a mutual friend.
Kern popped the question earlier this month with a ring he designed by himself. The two plan to tie the knot next fall.