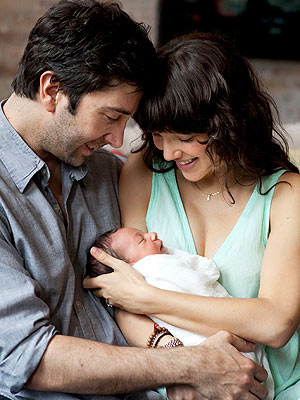 It's a girl for David Schwimmer!
The actor-director's wife, photographer Zoe Buckman, delivered their daughter Cleo Buckman Schwimmer on Sunday, May 8 in New York, his rep tells PEOPLE.
Schwimmer, 44, wed the London-born Buckman, 25, last June after dating since 2007.
Speaking to PEOPLE in 2006 about his desire to start a family, the former Friends star said he was eager to be a dad – in due time.
"It will happen when it feels right," he said at the time. "Maybe part of me is waiting for myself to slow down a little and be ready to stay put. I'm confident it's gonna happen."
Schwimmer most recently directed Trust, starring Clive Owen and Catherine Keener, and will next be heard reprising his role as Melman in Madagascar 3.