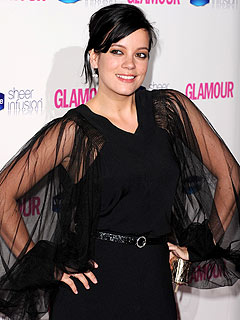 Lily Allen has new reason to "Smile" – she and her boyfriend are to become parents, PEOPLE has confirmed.
"Lily Allen and Sam Cooper are very happy to confirm that Lily is expecting their first child," her rep said in a statement to PEOPLE. "Lily's professional commitments will carry on as normal, including a scheduled performance at the Big Chill this weekend."
The British singer, 25, and Cooper, 32, her boyfriend of one year (he is the owner of an upscale building company), have been letting friends and family in on their joy.
Allen told Britain's Sun on Thursday that she is "delighted."
All told, this is a momentous month for Allen. She is also set to unveil her new clothing line, Lucy In Disguise, with her sister Sarah Owen at the Vintage Goodwood Festival on Aug. 13.
The baby news comes more than 2½ years after she suffered a miscarriage.
In May, Allen told a British radio show that having children "is ultimately my main goal in life and more of a priority than flying around the world jumping up and down on stage singing songs."