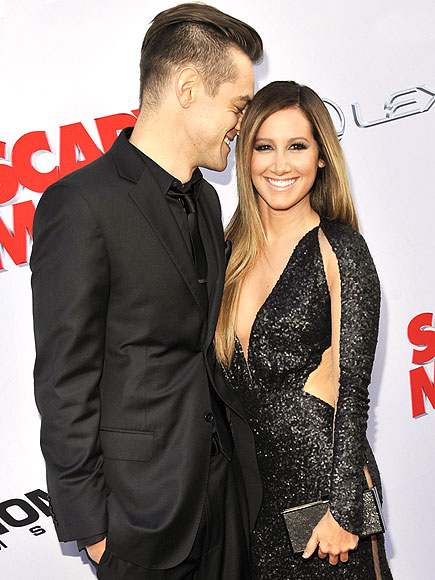 Now she's really got something to sing about.Ashley Tisdale, who first rose to fame on Disney's
High School Musical
films, wed musician Christopher French on Monday evening, her rep confirms to PEOPLE.
"Best day of my life! Introducing Mr. and Mrs. French Sept 8, 2014," the actress, 29, announced on Instagram Tuesday.
"Ashley's bachelorette party will be my first one," former HSM costar Vanessa Hudgens told PEOPLE in May about the then-bride-to-be's Miami girl's trip.
"It's so crazy, because I just think of us as having fun and being silly and the fact that she is getting married, my mind is kind of exploding," Hudgens added.
Tisdale and French, the lead singer of Annie Automatic, first stepped out publicly in December 2012.
Eight months later, Tisdale Tweeted, "Best night of my life" – referring to French's reported romantic proposal atop Manhattan's Empire State Building.
Tisdale will next be seen on Buzzy's, premiering on TBS in 2015.