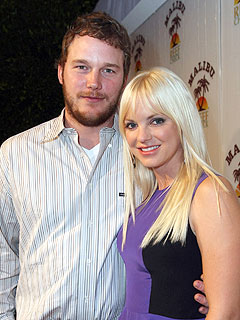 After fending off rumors of a Hawaiian wedding, Anna Faris and her actor beau Chris Pratt now can say they've tied the knot. "Anna Faris and Chris Pratt were married in a small ceremony in Bali on July 9," the actress's rep confirms exclusively to PEOPLE.
On Tuesday night, the newlyweds made an appearance at the summer party celebrating the Malibu Reef Check Partnership, which Faris hosted. Faris sported her engagement ring while Pratt wore a gold wedding band.
Faris, 32, and Pratt, 30, were engaged last year, and Faris said of Pratt, "He's awesome. He's a great, great guy. I feel really lucky."
Faris next lends her voice to the animated Cloudy With a Chance of Meatballs out in September and Pratt appears in the show Parks & Recreation.