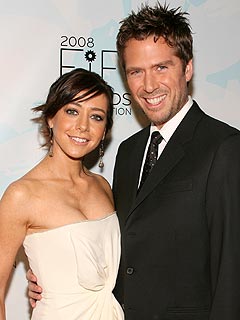 Actress Alyson Hannigan is pregnant, her rep Megan Moss tells PEOPLE exclusively.
The How I Met Your Mother star, 34, and her husband, actor Alexis Denisof, 42, will welcome their first child this spring.
The couple met on the set of Buffy the Vampire Slayer during the 1999-2000 season and were married at the Two Bunch Palms resort near Palm Springs, Calif., on Oct. 11, 2003.
On the big screen, Hannigan is famous for her role as band geek Michelle opposite Jason Biggs in the American Pie trilogy.