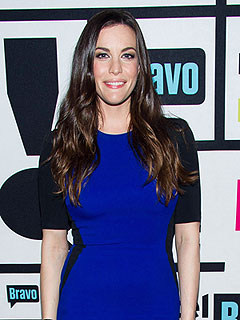 There's a baby on the way for Liv Tyler!
The Leftovers actress is expecting a child, PEOPLE has confirmed.
Tyler, 37, is already mom to Milo, 9, her son with ex-husband Royston Langdon.
She is dating Dave Gardner, a British football agent and friend of David Beckham, who appeared with the soccer star in his documentary, David Beckham into the Unknown. The couple has been photographed out and about together over the past four months.
In 2008, the star spoke to Self about loving pregnancy the first time around. "Experiencing a child growing in your body just gives you such a newfound respect for the human body," she said.
"It's just fascinating. It gives you this sense and this feeling of timelessness, this sort of evolution of man and what a miracle it is that you get pregnant at all. It's not like you take a special pill and this pill makes the baby grow. The baby just grows, without your even doing anything but breathing and sleeping and eating. That is an amazing feeling. You feel so proud of your body."
Tyler's rep has not commented. E! Online was first to report the news.