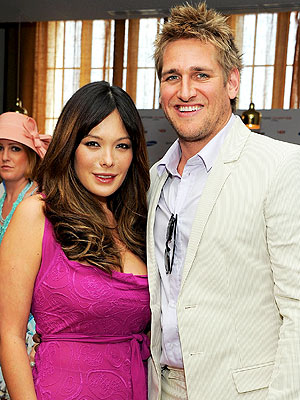 They're tying the knot!
Curtis Stone is engaged to Lindsay Price, the celebrity chef confirmed Thursday afternoon on WNBC's New York Live.
The Around the World In 80 Plates host, 36, began dating the actress, 35, in 2009 and the couple welcomed their first child, son Hudson, last November.
"We're really enjoying being parents," Stone told PEOPLE recently.
"It was one of those unbelievable experiences," he adds of the birth of his son. "Coming out the other side, you look at this little baby boy you have made, and it's the depth of your love together that is amazing."