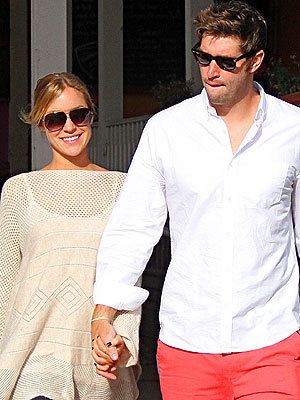 Last year provided some ups and downs for Kristin Cavallari and Jay Cutler, who broke off their engagement in July. But after reconciling in November, they're starting off 2012 with big news.
"We are thrilled to announce we are expecting our first child together," they tell PEOPLE exclusively. "It's an amazing time in our life and we can't wait to meet the new addition to our growing family."
Shortly after Cavallari, 25, and her Chicago Bears quarterback beau, 28, renewed their engagement, the former Hills star and Dancing with the Stars contestant said, "Sometimes, in order for things to get better, they have to end – even if it's momentarily."
Cavallari's rep from EMC-BOWERY also confirms the pregnancy.